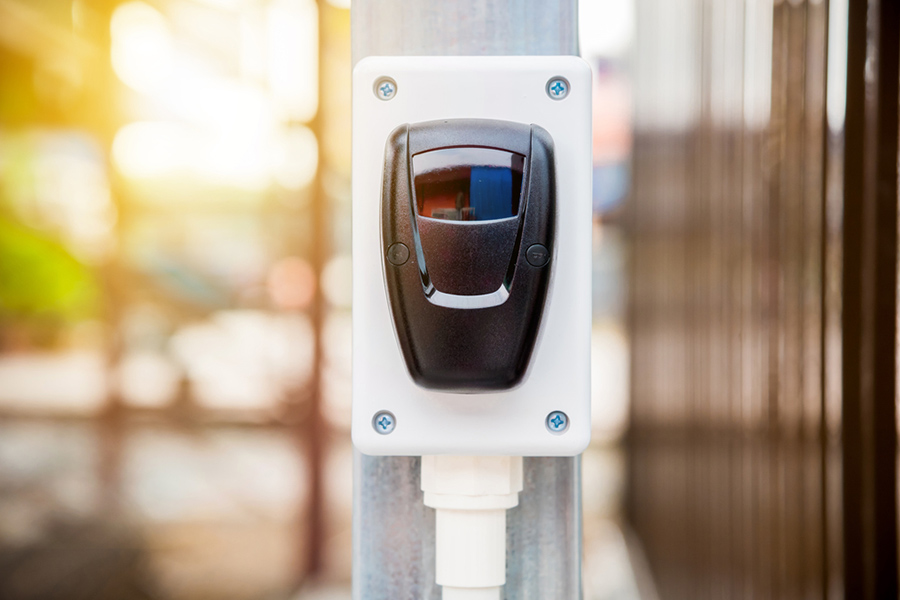 How Can Geofencing In Logan Work With A Security System?
Today's home security options are getting more advanced by the day. With that being said, it doesn't take much to forget to complete easy security duties like turning on your a home security system, lowering the garage door, or locking all your doors.
What if you didn't have to remember doing these chores ever again? When you implement geofencing in Logan, you won't need to.
What is Geofencing In Logan For your Security System?
Geofencing creates a virtual boundary a set distance from your house, which you can customize within your smartphone app. The technology then tracks your mobile device to determine when you go beyond the border and then initiates pre-programmed actions or notifications.
What Makes Geofencing Work?
Geofencing is made possible by z-wave, a wireless communications standard that smart devices take advantage of to share information with one another. This innovative approach takes smart home devices further by grouping all elements onto a single network. You can institute a virtual "fence" on all sides of your house and assign the specific actions you want to occur if you move beyond the specified border.
For instance, as soon as you leave your premises, you may program your security system to secure your front and back doors, lower the garage door, and arm your alarms. Conversely, when you return to your house, geofencing will inform your system to disable the alarm, raise the garage door, turn on lights, and even change your your home's comfort levels.
Here are some of the components you will be able to manage with geofencing:
● Lighting
● Connected thermostats
● Surveillance and alarms
● Home electronics such as Stereos, TVs, and appliances
● Overhead doors
Custom Geofencing, Schedules, And Scenes Are All Possible With Your Mobile Security App
Geofencing is just one way to use your home security system in Logan. When you download the mobile app, you are able to reap the benefits of smart home automation. In a few easy touches of a button, and you are able to:
● Set schedules: arrange your smart devices to activate at the times of your choice. Direct various lights to turn down to tell you that it's time for bed, or deactivate your security alarms as you start your day.
● Manage how devices interact: Make particular components activate when another element is triggered. Instruct your thermostat to turn on the connected fan if a smoke detector trips. Or turn on your hallway lighting when your surveillance system notices abnormal activity around your property.
● Preprogram scenes: Create room and event scenes with various smart components that function in harmony together. Have your lights turn off, the thermostat go down, and the locks bolt at the end of the day. Or customize a scene for TV night with specific lighting and temperature settings.
● Protect your home with geofencing: It's easy to forget to arm the security system if you're hurrying to get out the door. With geofencing technology and your cell phone, you don't have to worry about forgetting to switch on the alarm and shut the garage door.
Get Started with Geofencing in Logan
Whether you desire added certainty of a fully secured property whenever you drive away or you want to explore your home automation options, geofencing can help. Talk to one of our knowledgeable team members today at (435) 393-6672 or send in the following form to begin customizing your optimal security system.
Communities Served Around Logan By Secure24 Your Local ADT Authorized Dealer